SPORTS CARD GRADING PACKAGES
NO PAYMENT REQUIRED UNTIL WE HAVE COMPLETED GRADING YOUR CARDS AND ARE READY TO RETURN SHIP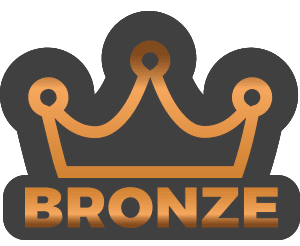 Bulk 100 cards or more $12 per card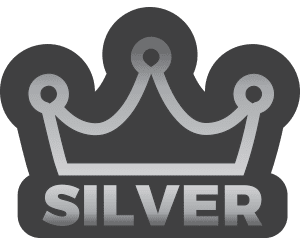 Bulk 100 cards or more $15 per card
Bulk 100 cards or more $20 per card
*Business day turnaround time.
Safeguard the return of your cards
Return shipping insurance for your peace of mind. This item is optional and may be purchased in combination with one of our grading service packages found above. The cost is $2.25 per $100 of insurance up to a maximum coverage amount of $5000. (For example, to insure your cards for $500, calculate as follows:  5 x $2.25 = $11.25. You would set the quantity as 5 to achieve this level of insurance coverage.)
YOU CAN TRUST US WITH YOUR CARDS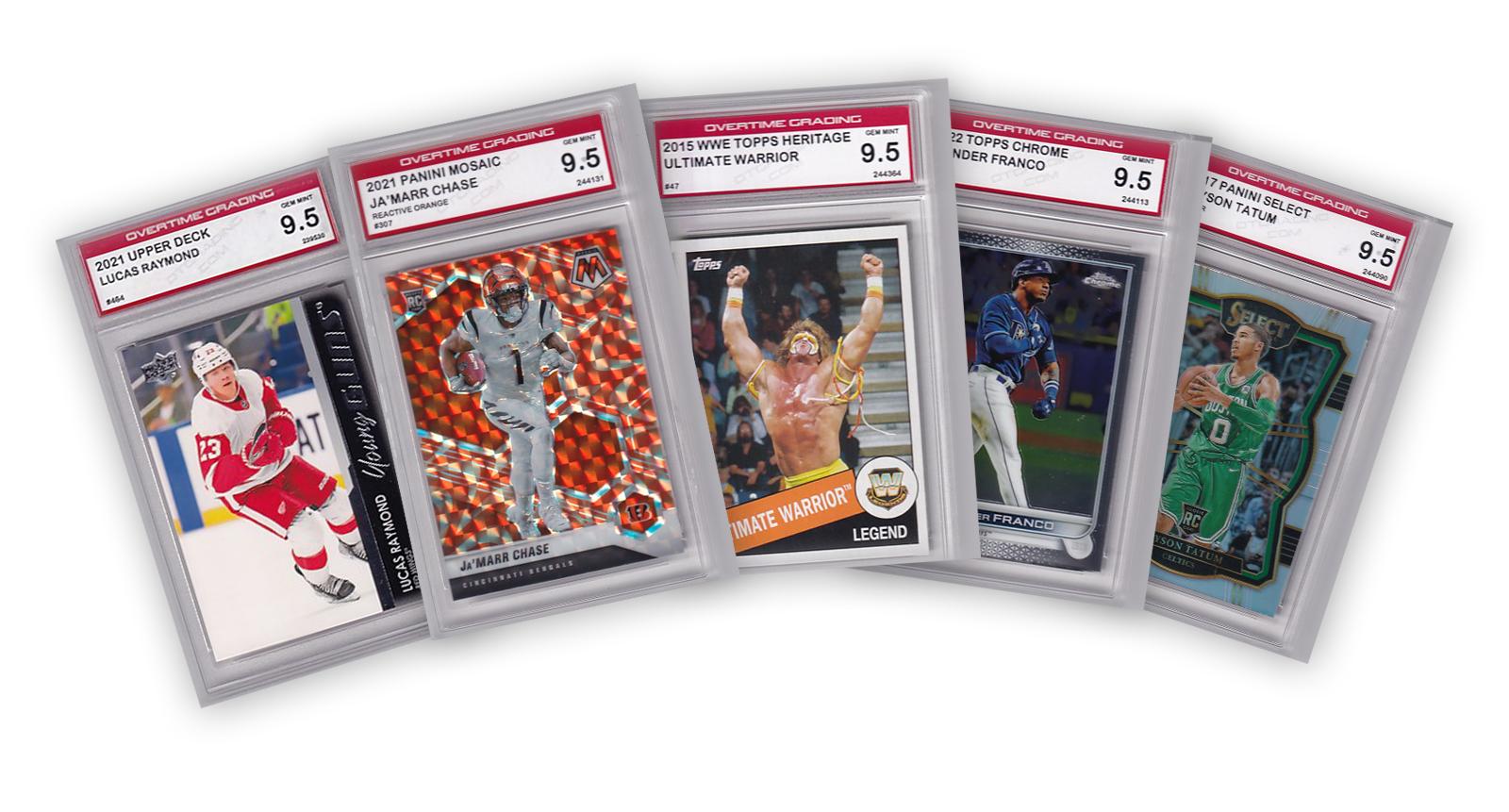 As hobby veterans and collectors for over 30 years, we understand how important your cards are. At Overtime Grading we promise to always provide impartial, experienced authentication and grading to your cards utilizing our standard 10-point certification and grading system. We add value to your sports cards through strict adherence to our grading standards, and by taking advantage of our extensive knowledge of the hobby and our experience with sports cards.
NFC Technology in Every Slab
Overtime Grading knows that security and authenticity are everything. We are thrilled to announce that we are the first sports card grading company to utilize NFC tags (Near Field Communication) to guarantee and authenticate our grades.
How does it work? Once we apply a grade to your card, we give it a registration number and create its digital presence on our website. We include a tamper-proof NFC tag underneath a certified holographic sticker in the top corner of each slab.
What does that do? When you tap your NFC enabled smartphone to the hologram sticker in the slab, you are instantly connected to that card's online page or digital certificate. The NFC tags within our slabs are virtually impossible to tamper with or duplicate and are thus far more secure than registration numbers or scannable QR codes that other companies use.
Overtime Grading uses a 10-point certification process that includes meticulous examinations of centering, corners, color, borders, factory cut, finish, focus, picture quality, imperfections, and of course, authenticity. Cards graded by us are measured and examined thoroughly under magnification with optimal lighting.
OTG seals all graded cards in top-quality slabs. These are scratch-resistant, high-quality, UV- protectant holders. They look fantastic and protect your cards from the elements!
When returning your cards, we offer flat rate shipping to Canada and the USA for simplicity.
All returns are sent via trackable shipping and optional insurance can be added.
*Please note Overtime Grading will not be responsible for any duties or taxes between the USA and Canada.
Fill in the submission form and please double-check that all of your information is correct. This is extremely important as an incorrect address or email entry, for example, could result in delays or even the loss of your cards when we attempt to return them. The form is a fillable .pdf so you can fill it in on your computer before printing, or print it out and fill it in by hand.
We recommend that you place your cards in sleeves and top-loaders or semi-rigid cases to ensure no damage occurs to your cards in the shipping process. Place them in a small box, flat, with padding. Overtime Grading will not be held responsible for any damage that occurs to your cards during this process. **Please ensure you include your completed submission form/s.
We recommend that you use an insured and tracked shipping solution. Please send to the following address:
Overtime Grading
Box #137
315, 5155 130th Ave SE
Calgary, Alberta T2Z0N3
Canada
Payment will be required once we have graded your cards and have prepared them for return shipping. We will send out an invoice to the email supplied in your form so please ensure this email is correct.
We accept EMT, Paypal or Credit Card payment.
We will email you to acknowledge we have received your cards. Once grading has been completed, payment has been received, and your cards have been shipped, we will send you another email with tracking information.